Legacy Retreat 2011 Booklet
This was the promotional brochure for our company retreat (2011 edition). The book had a custom die-cut letterpress cover overlay with sewn bindery. This booklet was also contained in a custom wood box with coffee beans, flowers, etc.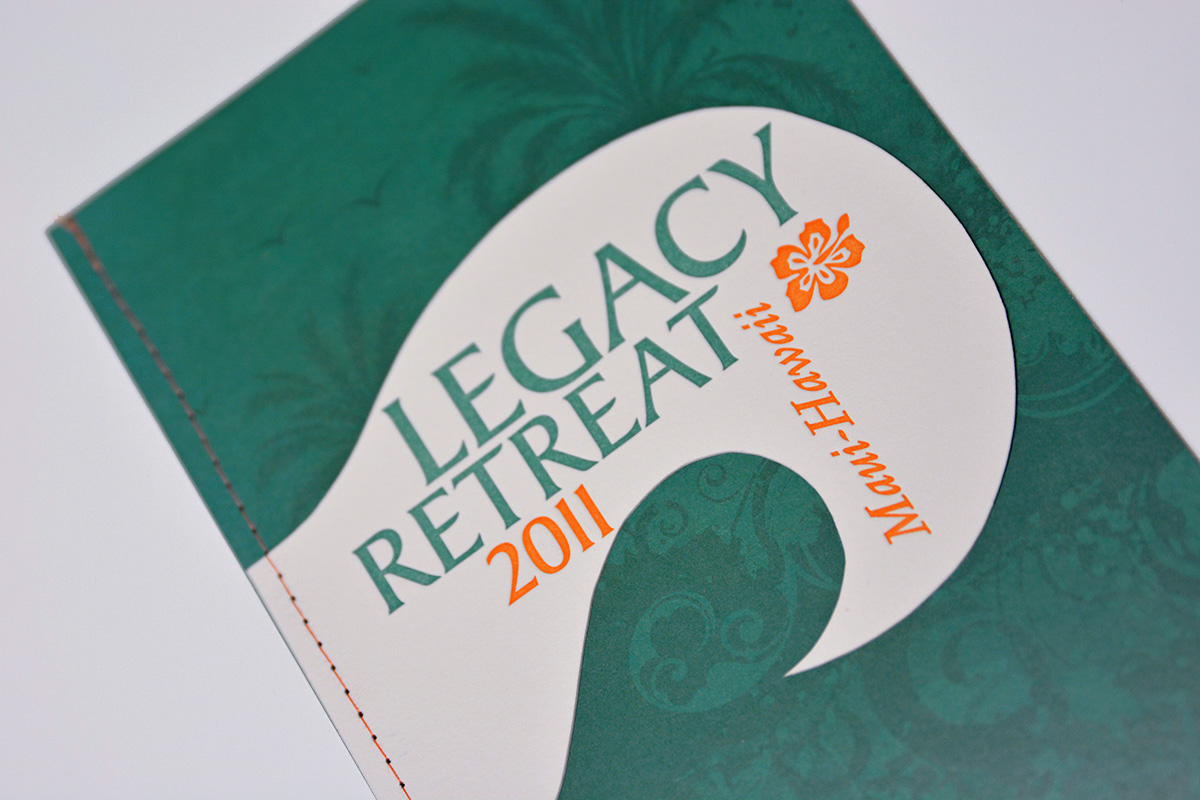 Legacy Retreat 2013 Brochure
This was the promotional package for the qualifiers of our company retreat (2013 edition). 50 of these were produced in several languages. The cover was a piece of papyrus with twine-bound band. The inside pages were bound using raffia.